My dream destination will be Japan. In my opinion,Japan can consider as the most advance country in the world . Basically, in Japan, we often will saw a lot of weird and cool gadget that not available at any other world.
Oh, did i mentioned that i'm an otaku? The reason i like Japan because of the anime and manga , in Japan there's an area in Tokyo that called " Akihabara " or "
Akihabara Electric Town " . The area is a major shopping area for electronic, computer, anime, and otaku goods, including new and used items. New items are mostly to be found on the main street, Chūōdōri, with many kinds of used items found in the back streets of Soto Kanda 3-chome. First-hand parts for PC-building are readily available from a variety of stores. Tools, electrical parts, wires, microsized cameras and similar items are found in the cramped passageways of Soto Kanda 1-chōme (near the station). Foreign tourists tend to visit the big name shops like Laox or other speciality shops near the station, though there is more variety and lower prices at locales a little further away. Akihabara gained some fame through being home to one of the first stores devoted to personal robots and robotics.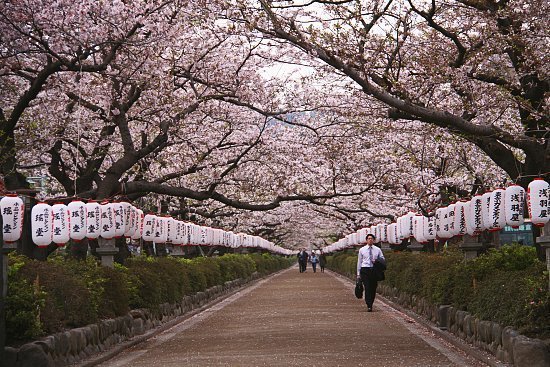 One of the unique that Japan had to attract a lot of tourist was their sakura flower. The flower normally only blooms in spring and in Japan there's a culture where the sakura season arrived , they will bring all their family member to sakura-sakura park in Japan to have a picnic , this called " Hanabi " . It was also 1 of my wish to be able to picnic with my family and my beloved in such a wonderful pink world.
Transportation in Japan was unable to describe by the word " incredible " especially the Japanese's bullet train or shinkansen . It was consider one of the fastest train in the world that had perfect record which was no accident being reported before. I wouldn't be surprise to see the perfect record as Japanese always concern about the safeness of everything. I had never travel with high speed train before and i will like to give my virgin high speed train experience to Japanese's bullet train.
The ancient Japan world ! I'm always curious about how's the life of ancient japanese as they had grown so modern in 21st century. Apparently , Osaka Castle still exist and it played a major role in the unification of Japan during the sixteenth century of the Azuchi-Momoyama period. This is the reason why i wanted to visit Japan as to explore the history and ancient life of the japanese.
Project Alpha Season 2 is presented by Adidas Action 3 and supported by P1 and MAStraveller.com.